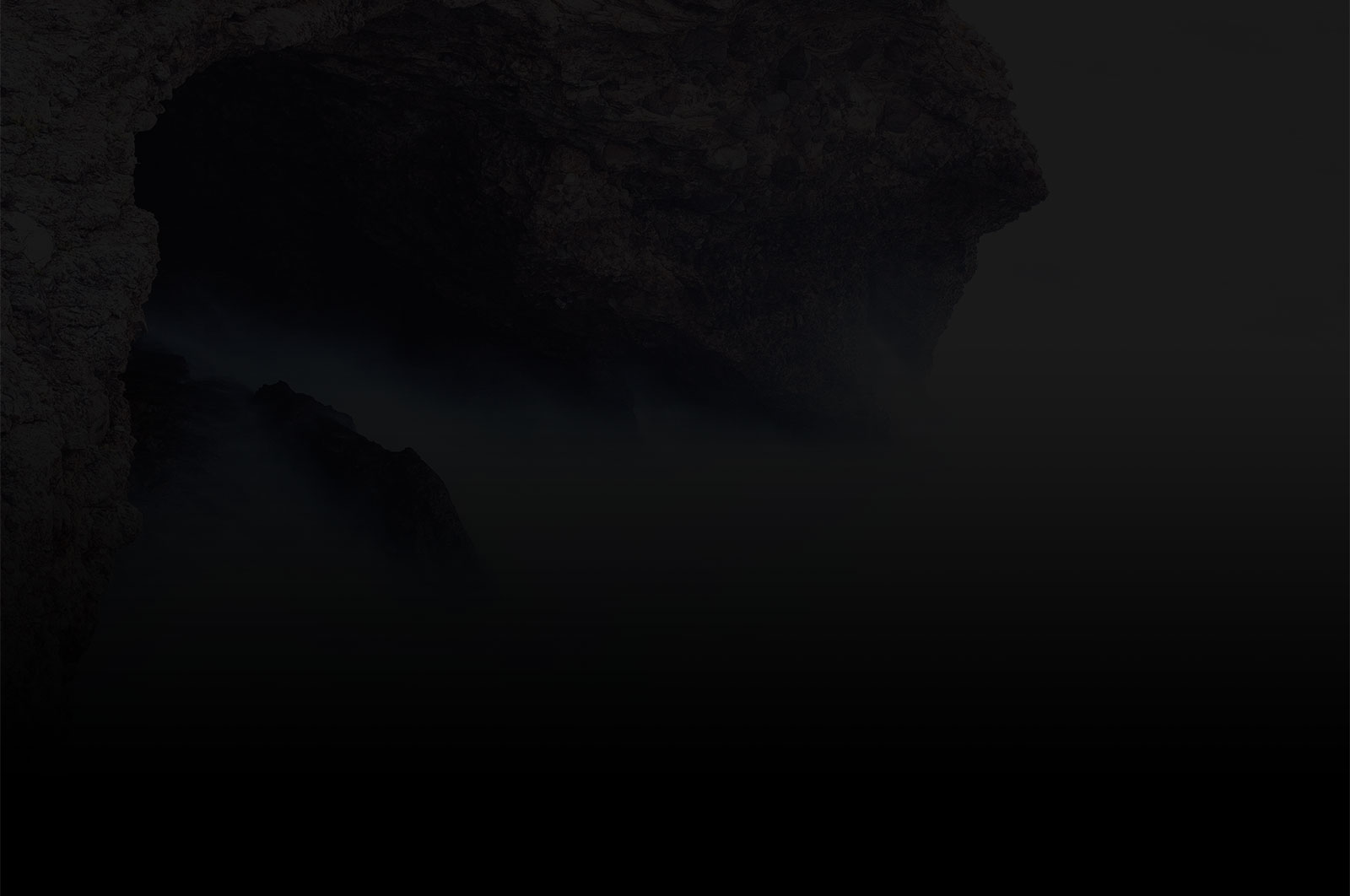 How Much Does a Website Cost
April 05, 2019
|
Black Flag, Design, Search Engine Optimization
In today's digital age, if a business does not have an updated, user-friendly, and mobile-friendly website, they are losing valuable opportunities to capture new leads and prospects. Previously, we talked about the importance of having a website for your business. However, we did not delve too much into the idea of how much a website costs.
Many business owners are often unaware of the price of developing a website. There are many different factors that will influence how much money you pay out of pocket.
In today's blog, we are going to talk more about the actual development of a website – and what you can anticipate as far as costs. Now, before we jump into costs, it's important to understand the different types of websites that are available, as they can influence the total costs businesses will play.
Types of Websites
1. Landing Pages
In simple terms, a landing page is a single page website. In most cases, landing pages have the minimum information about a business – focused directly on converting prospects into leads. Though it is one page, it can be broken down into many sections.
Usually, a landing page is created to promote a product or service. You can use a landing page to redirect users to your product or service or sign-up to schedule a consultation. Landing pages also serve as a way to collect user information for future use with forms such as a newsletter signup.
Typical costs for landing pages can range from $5,000 to $10,000+. It is important to note that, if you want a landing page that is graphics heavy and full of animation, then it might cost even more.
2. Business Website
This is the most common type of website we see. These websites are mostly for companies or businesses who want to promote their brand and provide detailed information to their target audience. A business website has more than one page. Common pages for a business website are the home page, product or service page(s), contact page, pricing, about, FAQ, and blog page.
When an agency determines the cost for a website, it will look into the complexity and how many pages are needed. There are big companies that might need more than 30 pages – again, this is entirely dependent upon each business and size. At Black Flag Creative, we have executed website projects where the creation of more than 30 pages was necessary.
These types of websites can be either static or dynamic. Typically, they will not be as dynamic as a website app (we will discuss web apps at the latter part of this article) but several features such as a forum, downloadable content, and online customer service can be a major aspect of business websites. A dynamic website will cost more than a static one. The more features you need for your website the more the price will go up.
Cost of a business website will range from $10,000 to $20,000+.
3. E-commerce Website
Online retailers have become one of the most popular ways to shop. Think about it: before you are quick to visit a store – do you check Amazon first to see if you can purchase it there? There are people who buy everything online! Having an online store can be vital for many businesses.
Now, an e-commerce website is like a business website; however, it's structured and designed for customers to purchase products – or even sell products. Some examples of popular e-commerce websites include Target, Walmart, Amazon, and even eBay. Like these e-commerce websites, they can be simple and easy-to-use for consumers, but very complex on the back end. It can have thousands of products or it could have only ten, which depending on the project, an e-commerce website cost will vary.
Usually, the cost of an e-commerce website will range from $12,000 to $50,000+.
4. Web App
Most of the websites that we use on a daily basis can fit one of the above three categories. However, there is a big difference between a website and a web app. The reason we need to discuss this is that developing a web app and a website are totally different things. A web app will cost you more than a website.
A website is mostly used for providing information to its users or visitors. On the other hand, a web app is a platform for users to interact or perform some kind of action. Google Docs is a great example of a web app where a user can interact and perform actions. Another popular example of web apps is email platforms, like Gmail.
It should also be noted that there can be exceptions. A website can provide information and also function as a web app. Verizon Wireless' website is a good example of this. You are getting information and it also lets you log-in and check or change your subscription status. In most cases, a web app has its own separate website or landing page. As previously mentioned, a web app will cost a lot more than a website. Based on complexity, a web app can cost from $30,000 to $500,000.
Stages of Web Development and Costs of a Website
1. UI/UX Design
Everything starts with a design. Design can determine the failure or success of your website. A website represents your brand. Therefore, it is very important to have a beautifully designed website that functions well.
UI/UX design consists of research, user-interface, and user-experience design. To begin with, an agency will do the research and create a wireframe for your website. Then they will go for the final design stage. In general, 15%-25% of the entire project cost will go to design.
Another thing to note is that there are ways you can reduce design cost. By using a template, your cost will reduce significantly. However, it will not give your brand a unique look and feel.
2. Front-End Development
"Front-end web development, also known as client-side development is the practice of producing HTML, CSS, and JavaScript for a website or Web Application so that a user can see and interact with them directly." Simply, it is what you see when you visit a website. Everything that you visually interact with is considered the front-end. After the design is done, the front-end development begins. Usually, front-end development takes up 25% – 35% of the total development cost.
3. Back-End Development
Back-end development is the logical back-end or the core functions of a website or a web app. Back-end ensures all data requested by the front-end system are executed in a programmatic way. This type of web development consists of the core application logic, complex queries, database, API, etc.
Imagine a login page. The user name and password field and the entire design of the page is front-end. Now, when you log in, the back-end system is verifying that you are an actual user or whether your password is correct. Back-end systems determine what will take place when you click on buttons, input forms, etc. This type of development will be 40% – 50% of your total development cost.
Other costs of creating a website
1. Domain & Hosting
If you are reading this you already know what domain means. A domain is a unique address for your website. For example, www.apple.com is the unique address for the brand, Apple. When we put that address into our browser, we can visit Apple's website.
Domain names cost $5 – $20 per year. However, unique domains or domains that have already been purchased might cost you some extra. Shockingly, some businesses may find themselves spending well above $10,000 for a domain.
Just to give you an example, www.tesla.com and www.hotel.com were sold for $11 million! The most expensive domain name ever purchased is carinsurance.com, which was sold for $49.7 million in 2010!
Web hosting, on the other hand, is a service that allows you to put your website on the internet. Websites are stored on a special computer called a server. It is important to select a good web hosting service as it can impact your website performance.
There are many different types of web hosting services. The cost ranges between $50 – $200.
2. Content Management System (CMS)
CMS software allows you to manage all the resources or content that you have on your website. Making small changes, adding or removing a product, or changing prices can be done through a CMS. There are many different CMS platforms that you can pick from. For example, one of the more popular choices among business owners is WordPress.
If your website requires a custom CMS, you may need to hire a web development company that specializes in creating them. Now, if you need to take this route, you should know that it can significantly increase your total development cost.
3. Search Engine Optimization (SEO)
SEO, or search engine optimization, is a marketing technique to help user more organic traffic to a website through improving it's search engine rankings. Simply put, every single website has a rank in the eyes of search engines. Google, Bing, and Yahoo use these ratings to properly show websites to customers when they are looking for a specific keyword. For example, you searched the phrase, "How much does a website cost" and this sea story popped up.
The cost of formal and professional SEO services will depend upon numerous factors, including the quantity of content on a website and how much on-page and off-page optimization needs to take place. When it comes to on-page work, if you are planning on having new service pages or a blog section, chances are, you may need to hire a content writer, which can add to the total  From there, an SEO expert would need to help in optimizing the blog for search engines and consumers.
The average cost for a blog will range depending on quality, length, research required, and a few other factors. The typical cost for SEO can run up to $20,000 per month. Given the importance of SEO, it's very important to do your research before hiring an SEO specialist. At Black Flag Creative, our crew has qualified SEO experts that can help put your business in the best light for both search engines and your target audience.
4. Maintenance
Once a website is published and live, for many businesses, web development work does not stop there. At this stage, web design agencies will typically charge for maintenance cost. Agencies will carefully watch the growth of the website and prevent any major problems or issues that could negatively affect the website.
E-commerce websites need constant product, content, and pricing updates. In this, depending on your business and website needs, maintenance costs can vary between $800-$15,000.
5. Marketing
After your website is launched, you need to start promoting it. Promoting a website is essential for its success. You cannot expect that, after day one, consumers will come flocking to your business, unless you are a predetermined authority in the field. In today's market, you need ongoing marketing just to have an online presence. Always remember that users will not reach out to you, rather you will have to reach out to your users.
There are many ways you can promote your website online. The most popular marketing techniques are pay per click advertising (PPC), social media marketing, and email marketing.
Cost will range between $1000 – $5000+ depending on your strategy.
Get a Free Web Design Estimate with Black Flag Creative Today!
As you read, the cost of a website is truly dependent upon numerous different factors, including the type of website, the complexity of the features, and it's overall functionality. At Black Flag Creative, it's our goal and passion to make the web development process seamless. We work directly with business owners to establish goals and objectives, which the future website will be based on. You are always welcome to reach out to Black Flag Creative to get a free estimate
We have also created a tool to estimate website costs which can be found here: 
Thank Ye for Reading Matey!