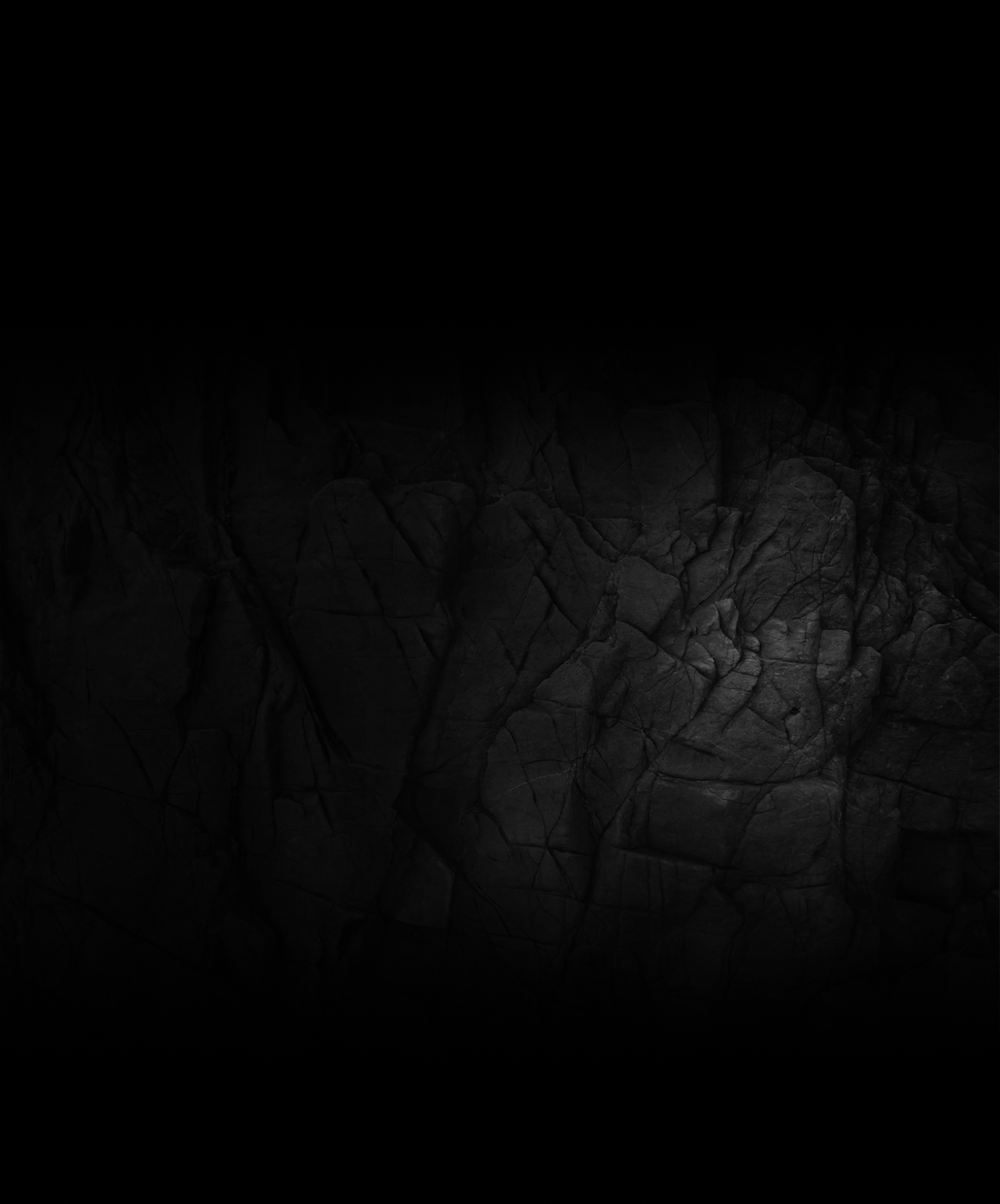 Project Type
Website - Wordpress CMS
Responsive Website
Services
Digital Strategy
Design Prototype
UX / UI Design
Web Development
Programming
Web Hosting
Monthly Maintenance & Support
An Idudstry Leader in Structural Aluminum Products
Founded in 1966, Hallsten Corporation has established itself as the industry leading manufacturer of Environmental, Marine & Industrial products. Hallsten has developed a full line of structural aluminum products that are based on a very unique structural system, which is a unique set of interlocking aluminum components. The use of these components provides a structural system that is versatile, can be used in a variety of environmental structures, and provides unmatched strength and durability.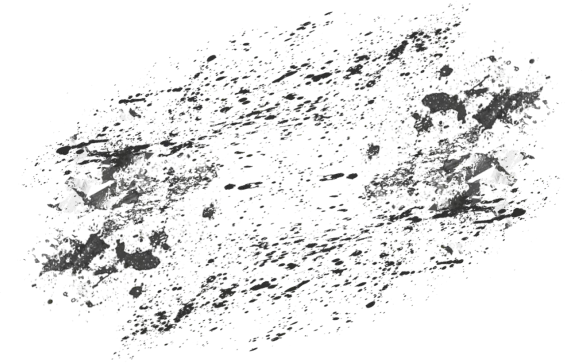 Unique Experience
For each project our crew brings aboard, we seek to apply unique features and characteristics that uniquely identifies your site, helping it stand out from the rest. Here are the key features we implemented for Hallsten Corporation:
Our Work Featuring Projects
Interactive Map
Technical Documents & Filtering
Products & Documentation
Parallax Effects
Polygonal Hover State Interactions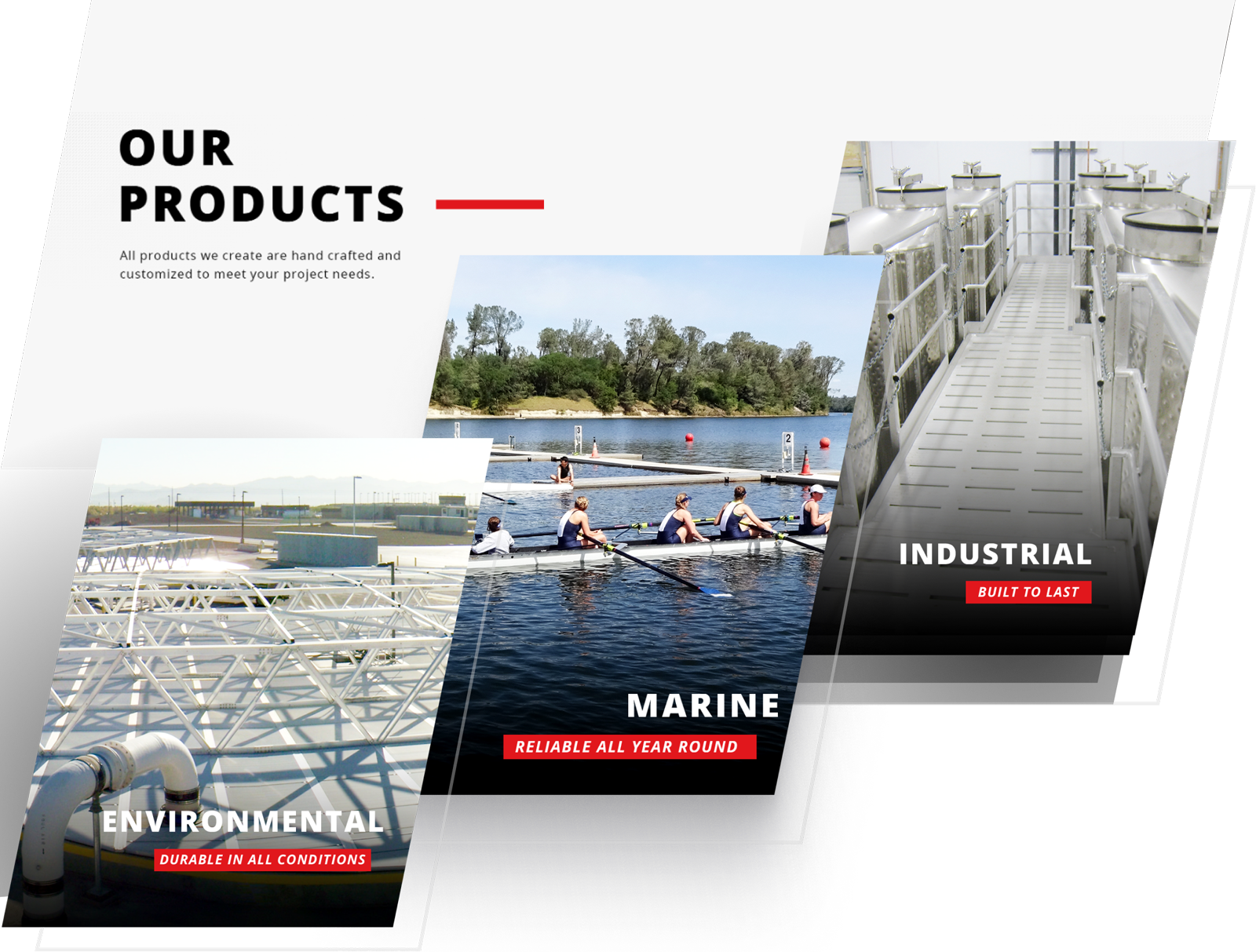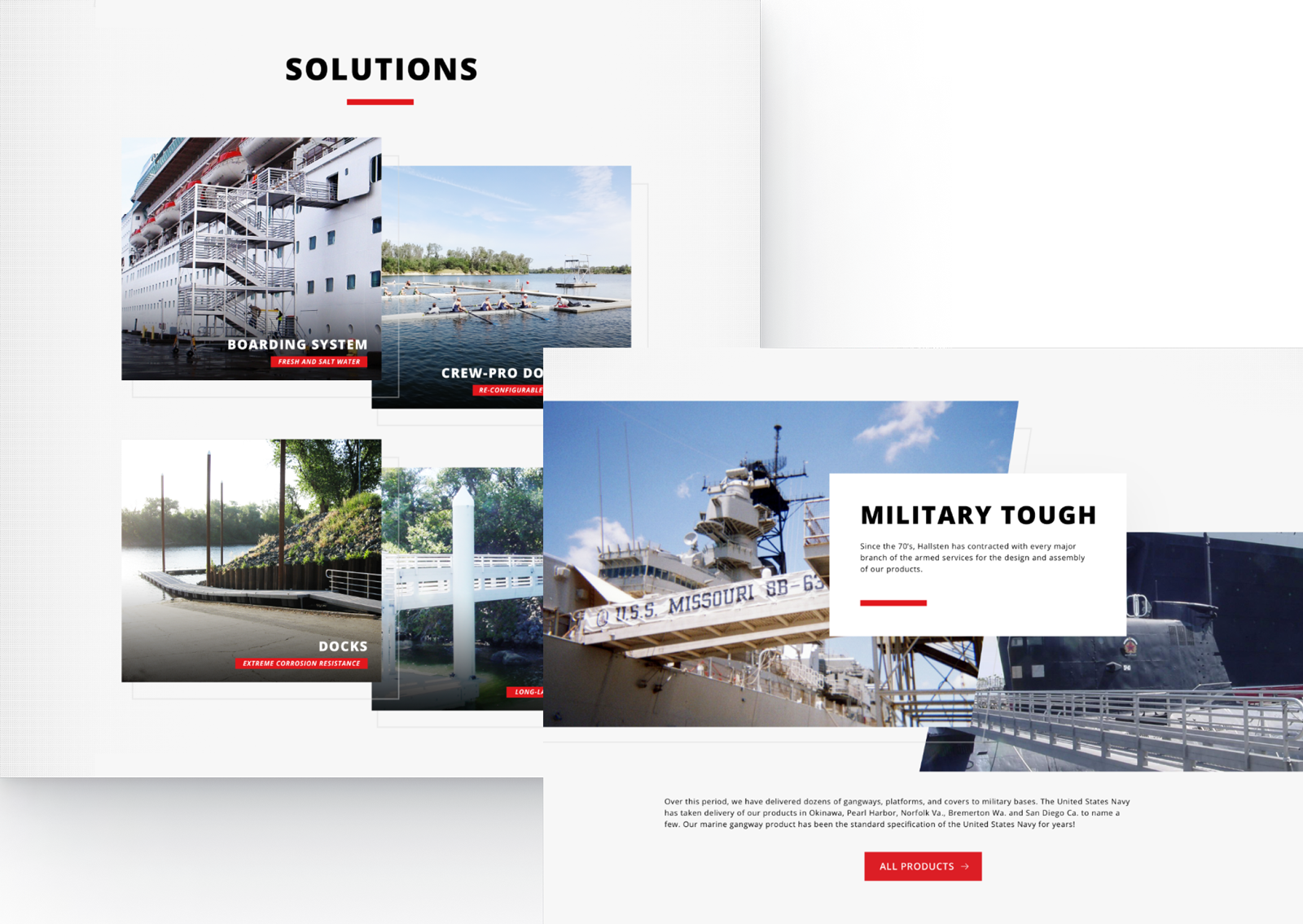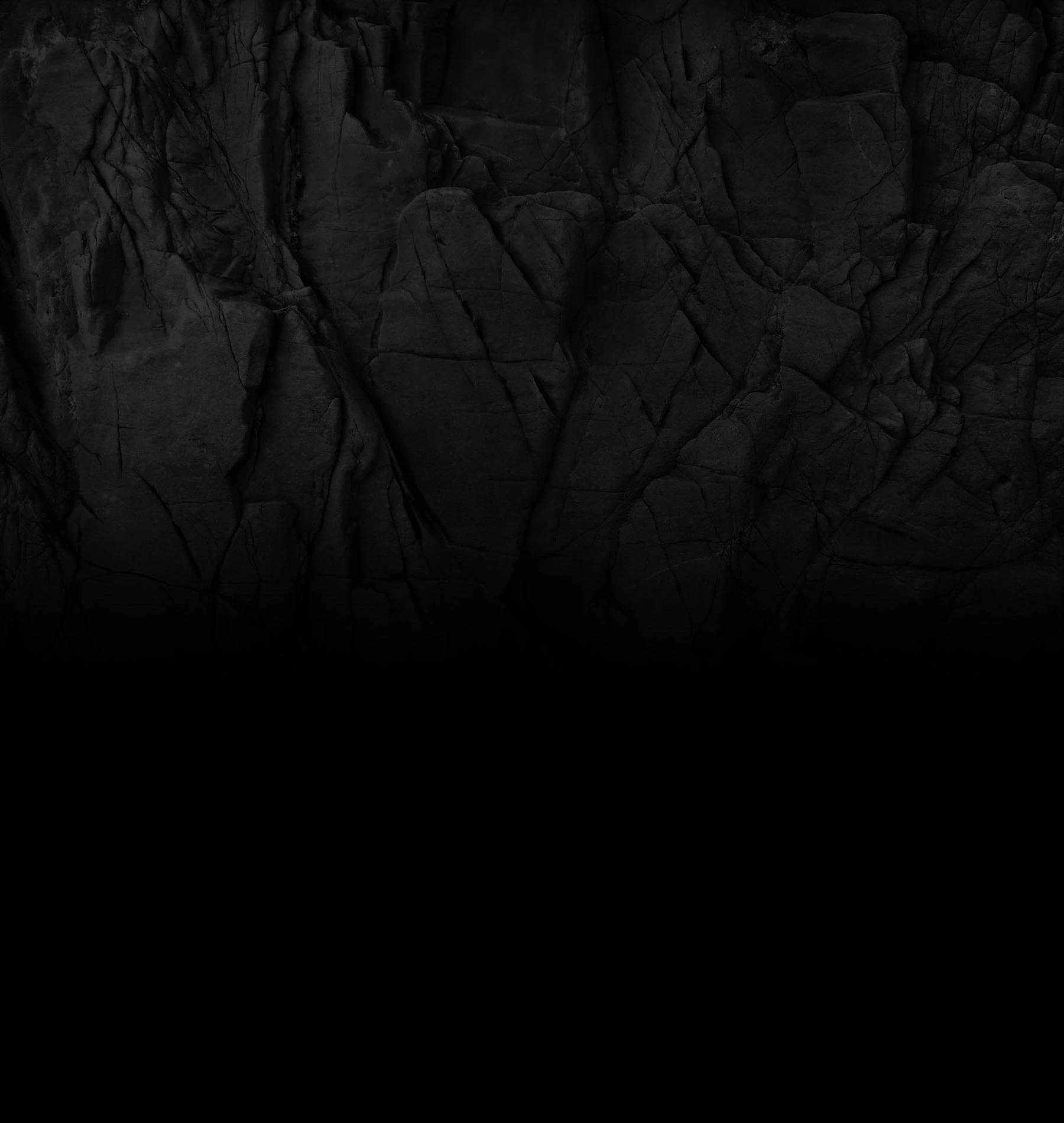 Architecture is one of the most versatile yet uniquely and meticulously structured approaches to creating monumental structures from floating docks and platforms to stairwells and skyscrapers. Considering the numerous angles that can be found in architecture, the goal was for our crew to reflect a sense of movement yet structured beauty by incorporating carefully defined angled shapes that would represent Hallsten and their core business verticals. In support of this mindset, we set out to reflect the true essence of architecture through the use of angles, grungy patterns, animation, and micro-interactions.
The angled approach to utilizing polygonal elements allowed us to express the true meaning of architecture throughout the site. The interaction movements and angled patterns help convey the idea that architecture is structured beauty. The new website enables Hallsten Corporation the ability to express its unique skillset, understanding, and creativity as an industry leader in aluminum products.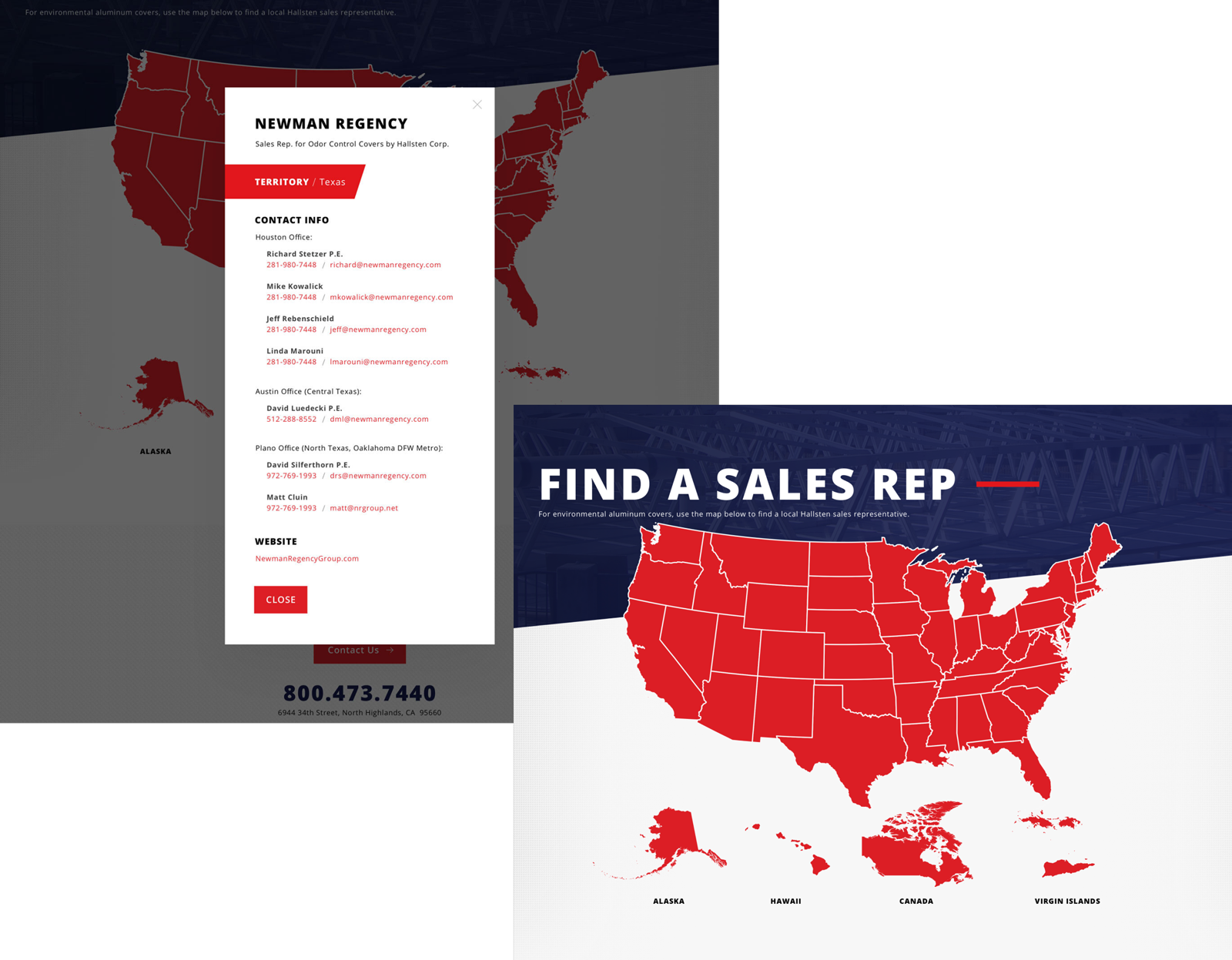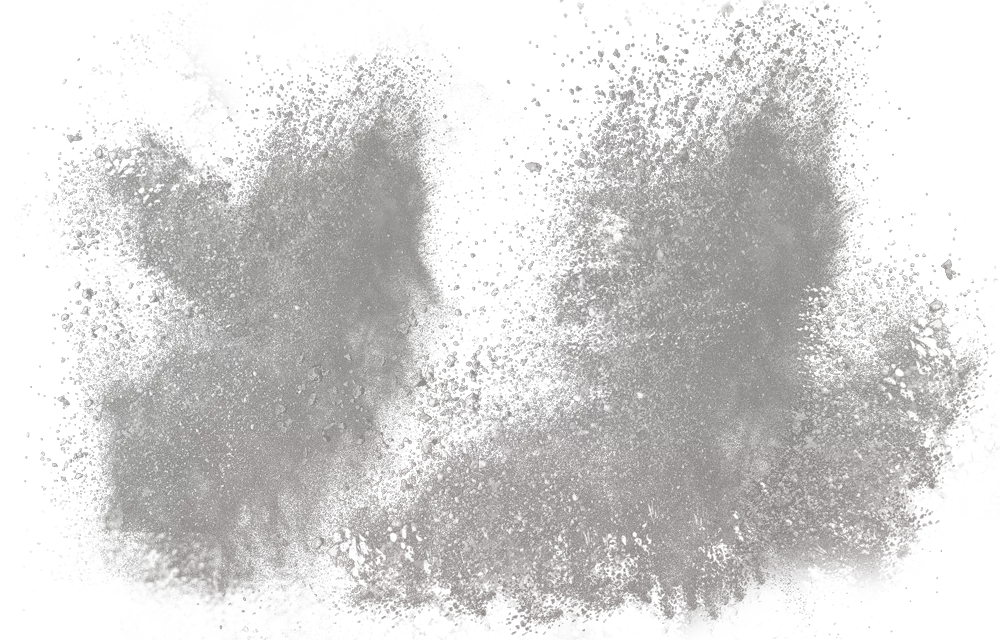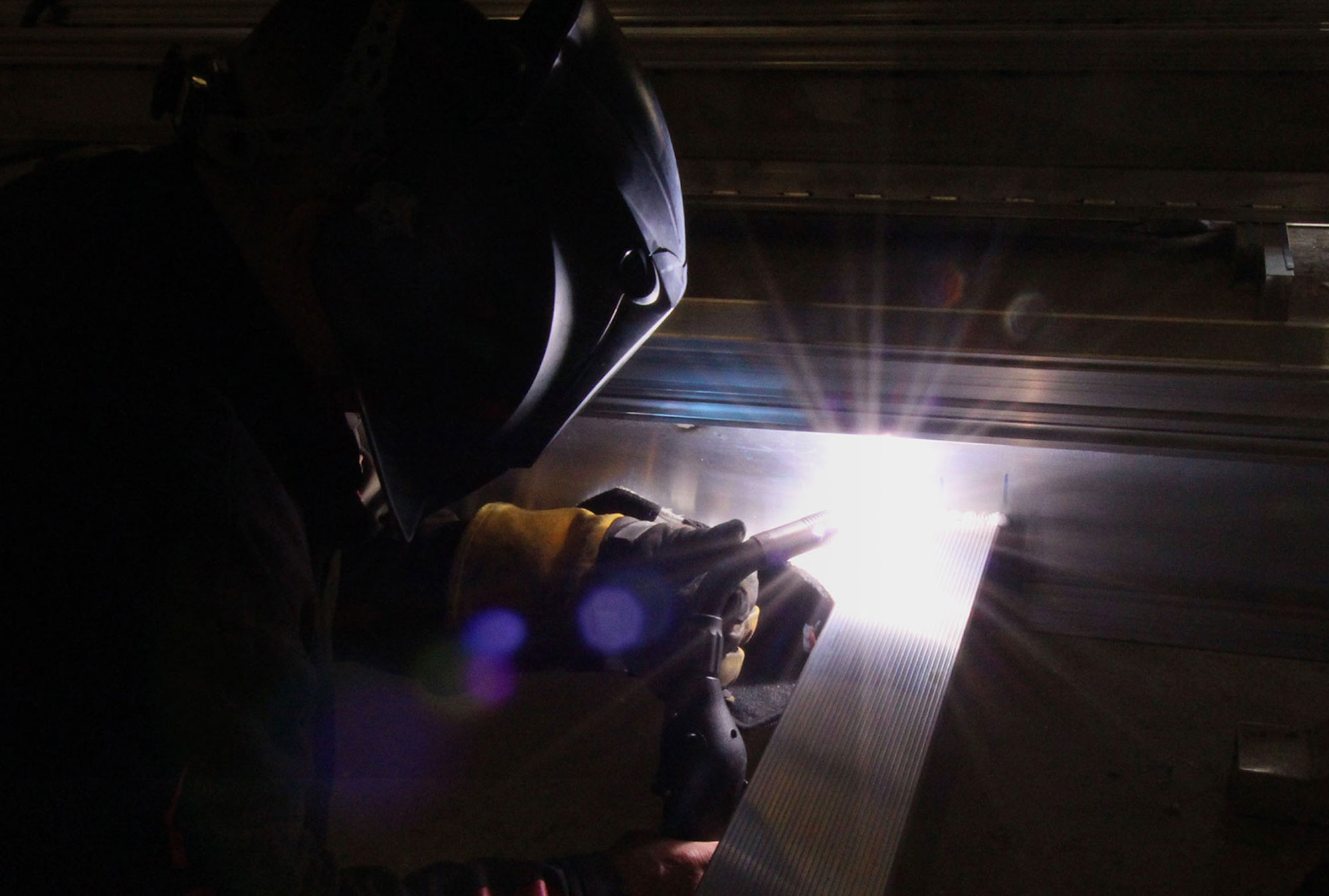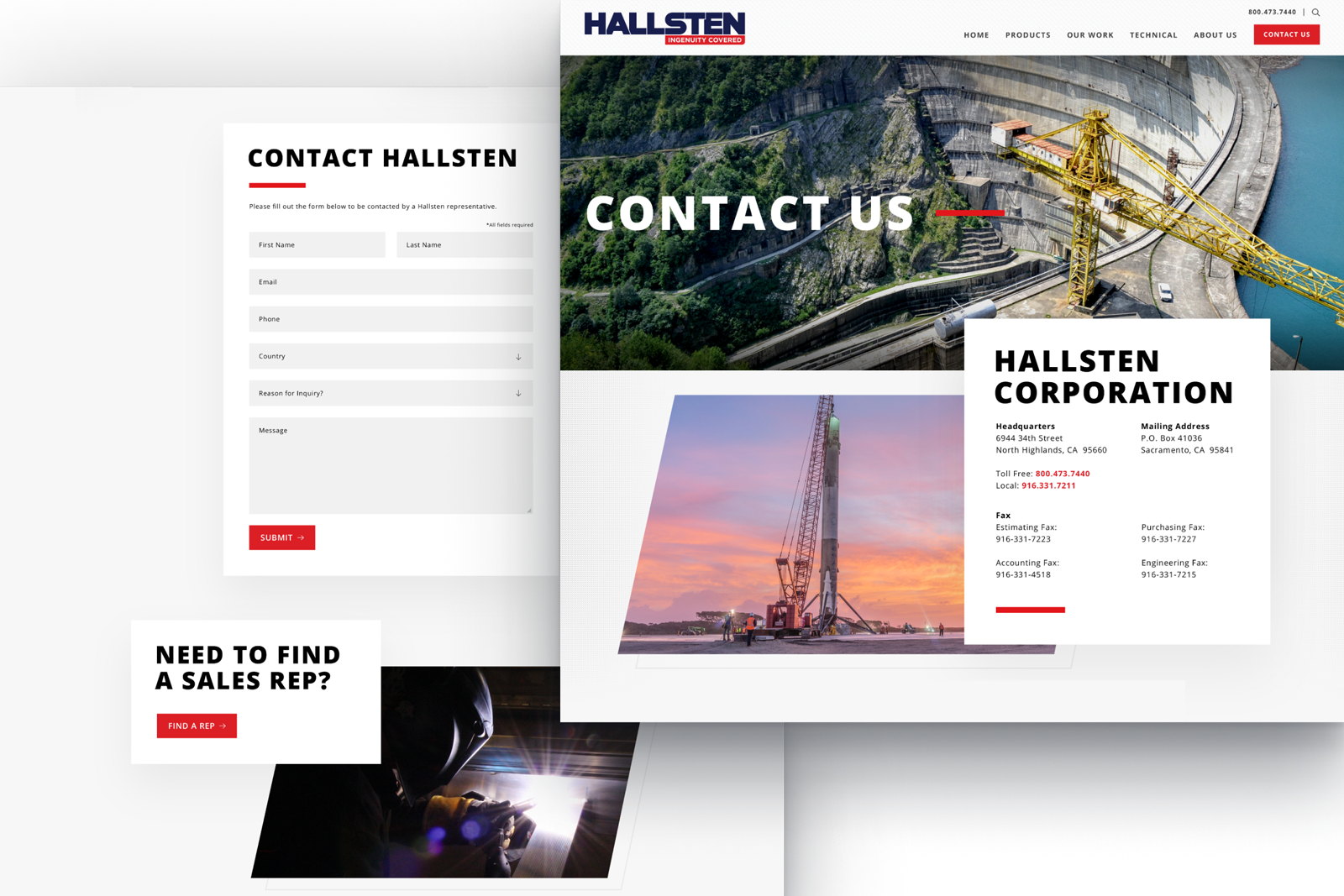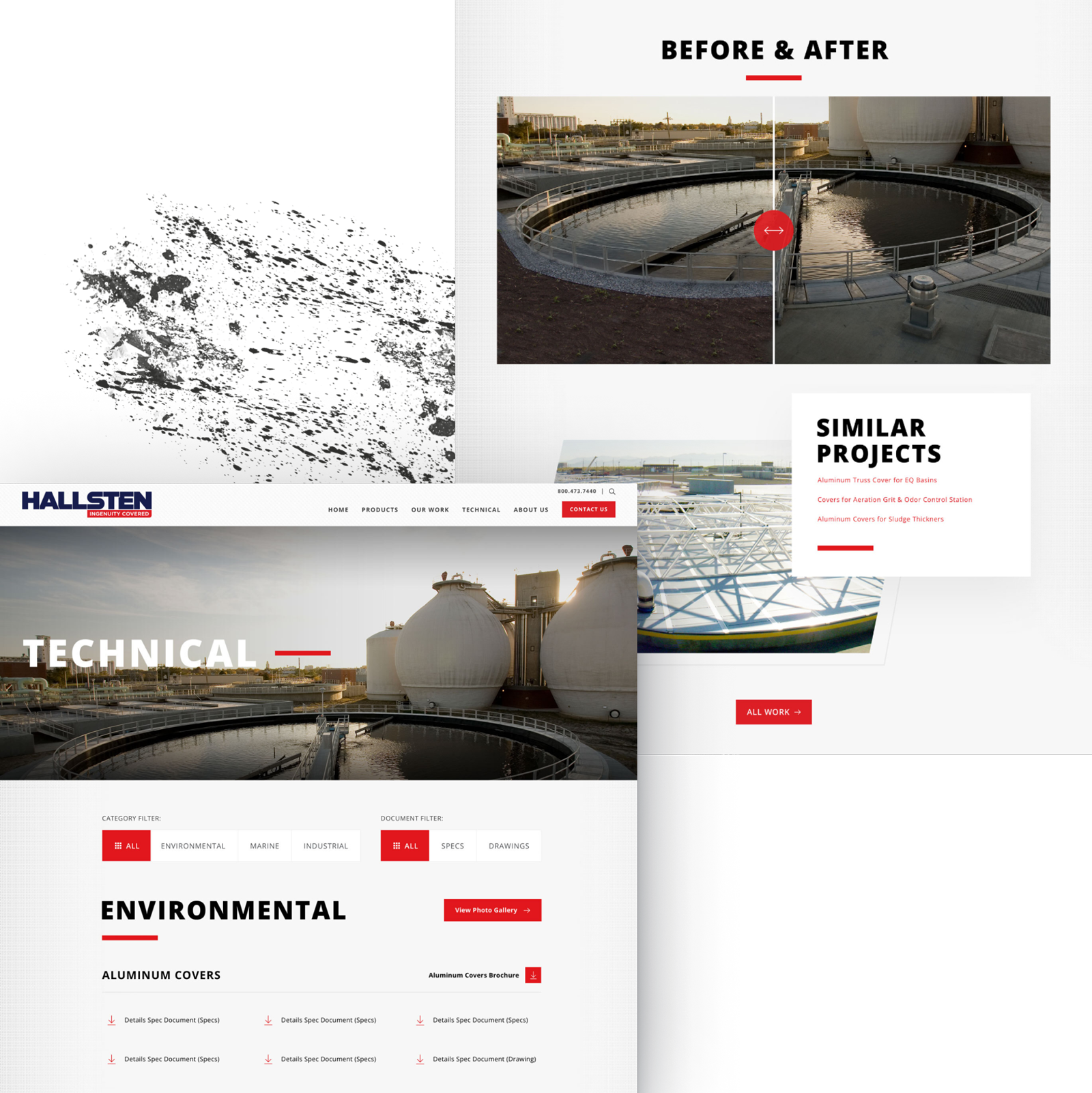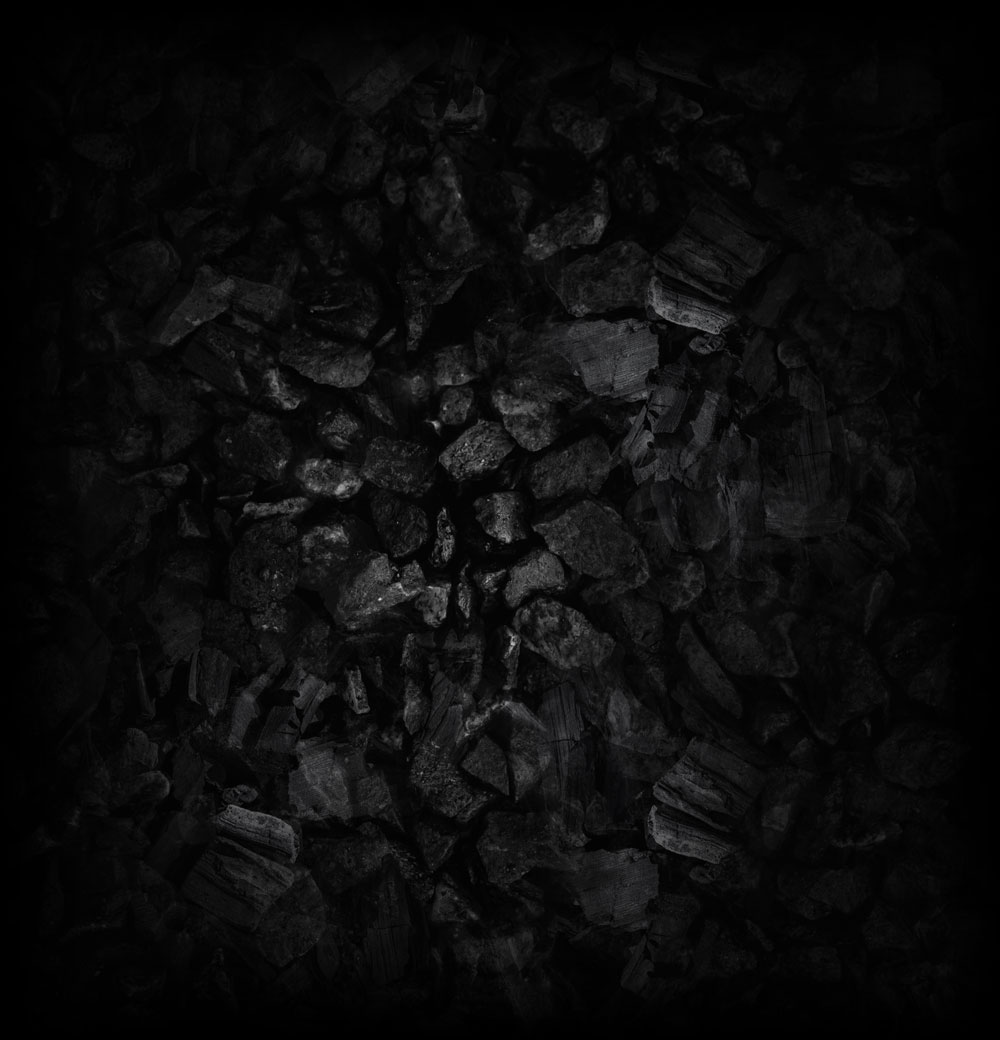 Mobile Experience
Sail the Website on the Go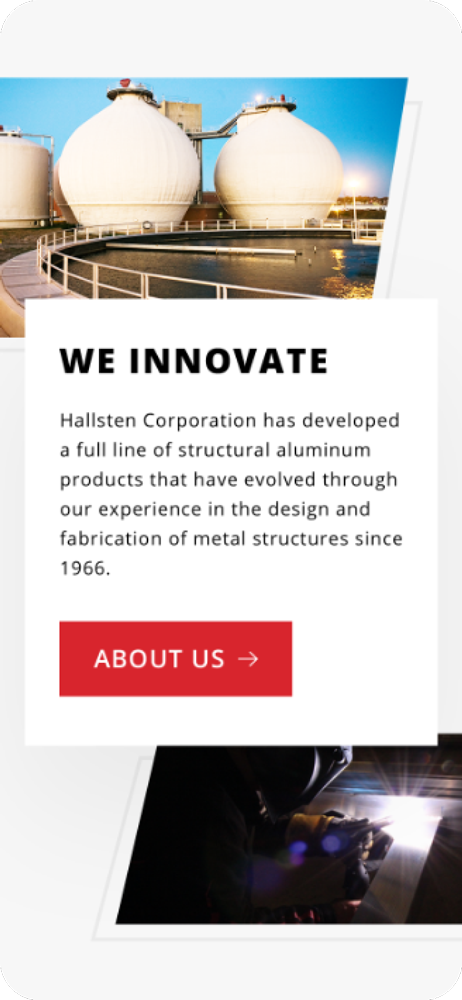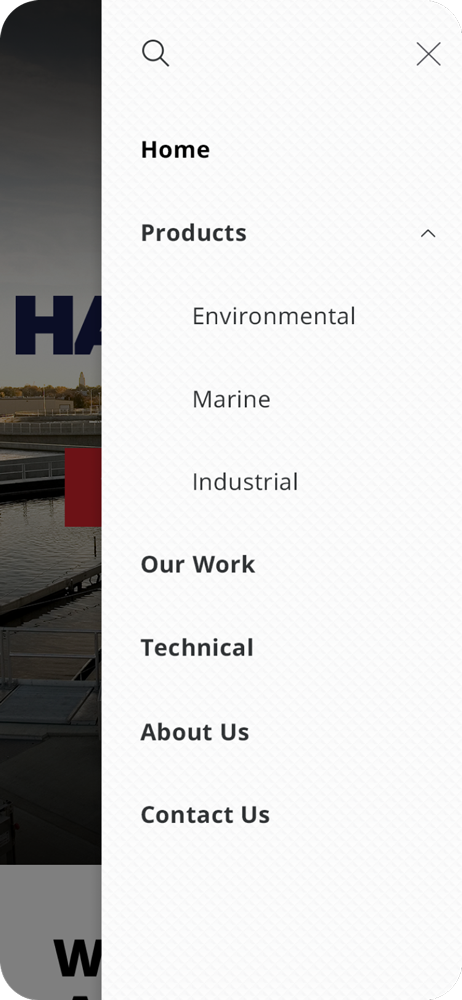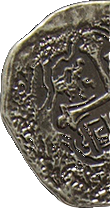 Our Ally's Words...
Expertise was Instrumental
Black Flag's expertise was instrumental in providing a variety of design alternatives for us to review, and then integrating our feedback into future design concepts. They were very patient with us throughout the process, and it was obvious they weren't satisfied until we were.
Vice President Of Engineering